Ever wondered how TikTok creators earn money through their content? With over 1 billion users (by 2022), how does this social media platform facilitate its creators? Well, one of the sources of their income is through TikTok diamonds.
So stay tuned, as I'll uncover many interesting facts and provide information regarding TikTok diamonds, coins, and the way creators on this platform are earning money.
What Is A Diamond On TikTok?
Diamond is a virtual token that the content creators can cash out as real money. One may ask, but how do these creators receive diamonds? Let me elaborate.
The TikTok users watching live videos of creators might want to support their work. Supporters might want to leave a gesture of appreciation for their work. So, the users may perform live gifting and send it to their favorite creators.
Creators receive those virtual gifts and their value is converted into diamonds. TikTok Creator Fund allows the creators to cash out money worth the diamond's worth. This money is called "Reward Payment" on TikTok.
The popularity and influence of content is what made TikTok establish a strong community for creators and supporters. A community where supporters can support their favorite influencers, content creators, or streamers.
How Much Is 1000 Diamonds On TikTok?
1000 diamonds on TikTok is worth $50. With each diamond valued at .05 cents.
But here's some interesting information for your readers. You as a content creator won't receive a total of $50. Why? Because TikTok keeps 50% of your total earnings. So let's say you have 1000 diamonds, you'll earn $50 but after TikTok's 50% deduction, you'll receive $25 on your end.
From micro to macro, everyone is earning on different levels. The deduction from TikTok might feel a lot if you're just starting as a content creator.
But as you grow on this platform, the deduction system won't have too much effect as you'll be earning more through influencer affiliate marketing, brand partnerships, and other strategies as well.
How Can You Earn Diamonds On TikTok?
So, back to the question "How can you earn diamonds on TikTok". To answer that, we have to look at different ways one can collect these diamonds. One of the most prominent and popular ways is through TikTok live streaming.
The more content is valuable or entertaining, the more the audience will want to stay connected and hooked. Some of the audience may like to send virtual video gifts to support the creator. TikTok live gifts can vary in price.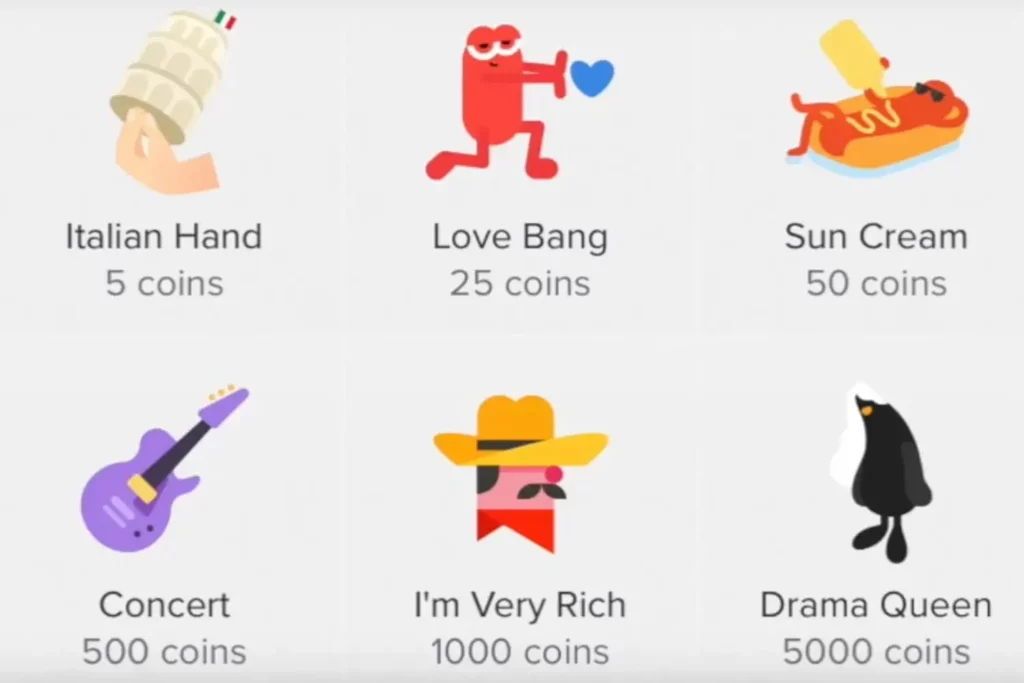 As you can see, TikTok gifts start from 5 coins and go up to 5000 coins.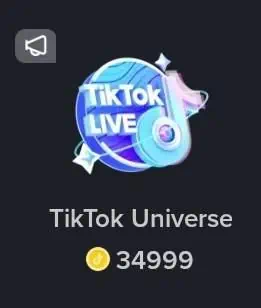 The most expensive gift is called the "TikTok Universe Gift". It's worth 34,999 coins which is equal to almost $500.
Creators can also earn diamonds by watching other content creators' videos, following notable or newbie TikTok influencers/creators, and liking their posts. Engagement with other content creators is also taken into consideration by TikTok which contributes to earning diamonds.
Below are some of the useful tips I've gathered that can help you earn more diamonds on TikTok:
To maximize the earnings of TikTok diamonds, one must go live regularly to engage with more audiences. In this way, you'll get more opportunities to receive virtual gifts from your supporters.
Content is King. Therefore, create quality and engaging content (whether it's a live stream or an uploaded TikTok video).
Promoting TikTok live streams and collaborating with other creators (influencer marketing) also maximize chances for you to attract more audience on a large scale.
Setting up TikTok Creator Next in your Creator Account
What Is The Difference Between Diamonds and TikTok Coins?
I'll get straight to the point because people get confused when talking about diamonds and coins on TikTok.
TikTok coins are virtual currencies that a follower purchases with real money. These coins are then used to buy virtual gifts.
These gifts can be used to engage with the creator in either live stream or uploaded video comments. In live streams, you as a supporter may get a shout-out from the creator for supporting them. Your live gifting may encourage them to work even more passionately.
Creators receive these TikTok video gifts at the end of each livestream as a tip. Each TikTok gift has a unique value of coin. Each coin is worth $0.0139 (14 cents) in US. So let's say you're buying a gift worth 1000 TikTok coins, it'll be equivalent to $13.9.
Now on the creator's end, these coin values are converted into diamonds. Note that each diamond is worth $0.05 (5 cents). 1 TikTok coin is equal to 2 diamonds. So let's say you are a supporter and received a gift worth 1000 coins, it'll be equal to 2000 diamonds and will have a worth of $50.
But you as a creator will receive $25 on your end as TikTok will keep 50% of your earnings.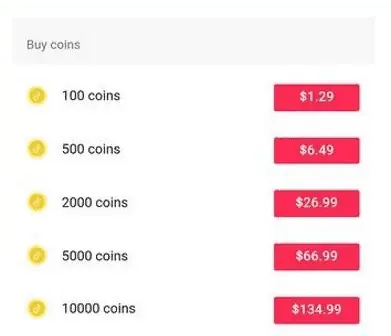 TikTok is continuously evolving and including new unique features to allow users to support their favorite influencers/creators. On the other hand, the cash-out feature through diamonds conversion in dollars is a very effective way of making money for creators.
How Do I Turn My TikTok Diamonds Into Money?
If you've come this far, I believe you've understood the way diamonds and coins work on TikTok.
First of all, a registered PayPal account should be connected to your TikTok account.
TikTok only pays through the PayPal payment system. Any other payment account is not allowed for cash withdrawal. Now for the part of "converting diamonds into real money", follow the below steps:
Open the TikTok app and click on your "Profile" section (as shown in the picture)
In the menu, you'll see "Settings & Privacy". Tap on it
Go to "Balance". Here you'll see your diamond gift points and their conversion into USD.
Now you'll see the option "Live Gifts", click on it and tap "Withdrawal"
TikTok will want to confirm the withdrawals through your registered PayPal account. So log in to your PayPal account for confirmation of withdrawal.
Note that it could take up to 15 days for your money to get to your PayPal account.
Another thing to keep in mind is that TikTok only allows payment process if the earned diamond value is above $100. You can send money to PayPal from a minimum of $100 to a maximum of $1000 in a single day.
TikTok may not send money to your PayPal account if
Your linked PayPal account is not verified and has missed information. In this case, the money keeps going back to your TikTok account.
First name, last name, and email address don't match the personal details mentioned on the PayPal account.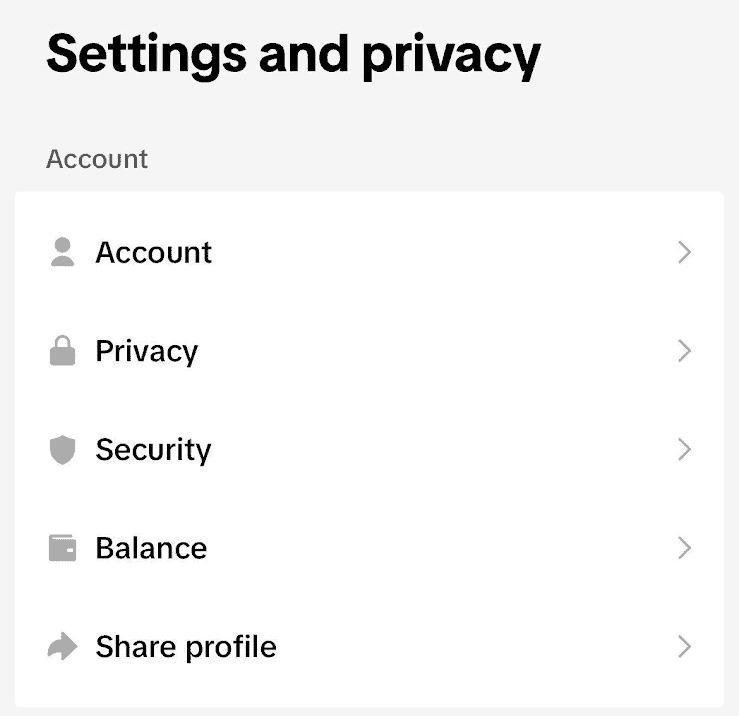 FAQs
Who Is Eligible To Earn Diamonds?
Below are the eligibility criteria for earning diamonds through live streams:
Your age should be 18 years old or above
At least 10,000 TikTok followers are mandatory
You must have at least 100,000 views on your content in the last 30 days
Having a "Creator Account" is necessary. Business Accounts aren't allowed to have monetization and can't earn through diamonds
Participating in the "TikTok Creator Fund" program
Your account must be set up with the "TikTok Creator Next" monetization program
The "Community Guidelines" and "Terms of Services" of TikTok must be strictly followed. Any suspicious activity may result in a permanent ban.
How Many Diamonds Should I Collect To Encash Money?
You'll need a minimum amount of $100 value of diamonds to cash out. Each diamond is worth $0.05 (5 cents). Because TikTok deducts 50% of your earnings, each diamond's rate will be $0.025 (2.5 cents).
So, you'll require 4000 diamonds to receive $100 on your end after deduction.
How Much Is One Diamond Worth?
Each diamond is worth $0.05 (5 cents). The conversion rate depends on the current rate of area. Different currencies may confuse; therefore, we have used USD currency throughout the blog post for better understanding.